Nick and I made it to Disney this past weekend despite having sinus allergies, my foot being stupid, and all the drama, we made it and had a really good time.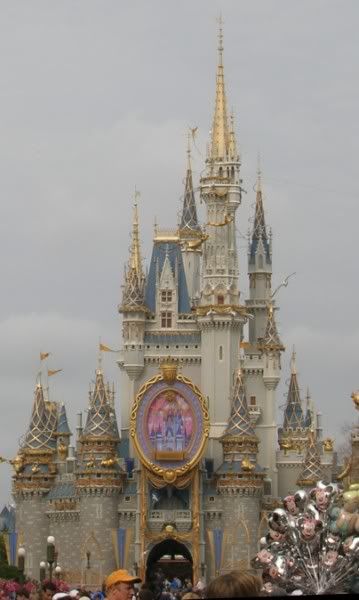 x-posted to Disney communities


The first night we got to Orlando we ended up going to the Marketplace. Here Nick had a flashback to boyhood when he saw all the giant Lego figures next to the Lego store.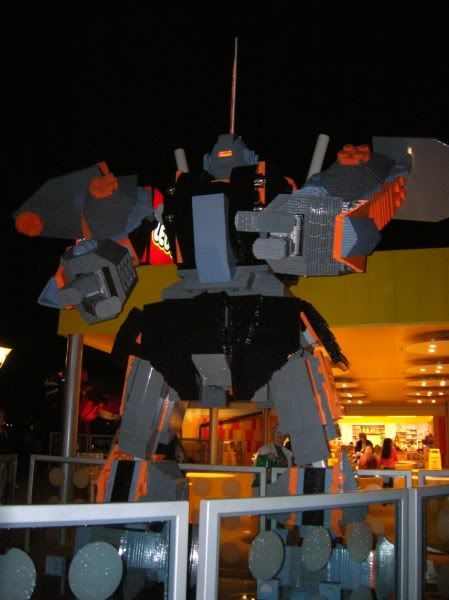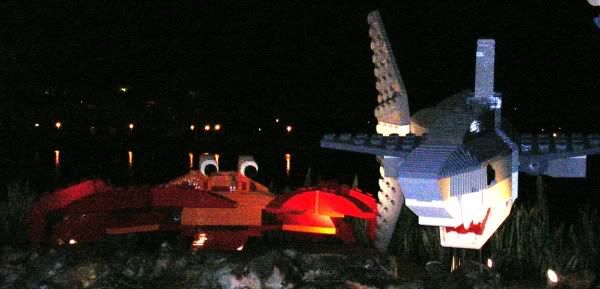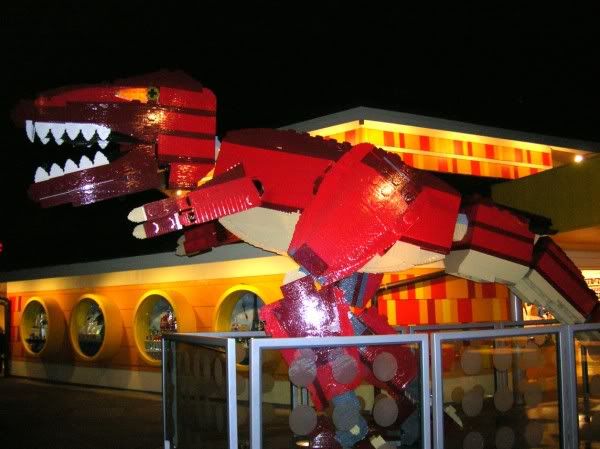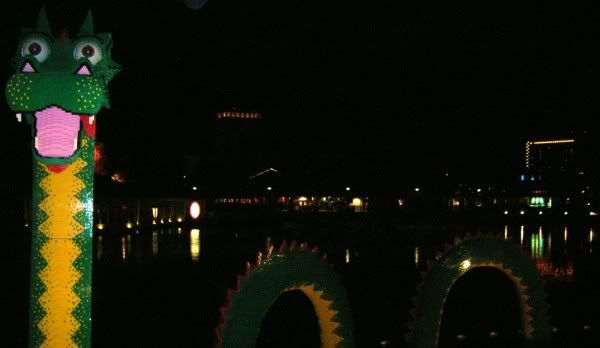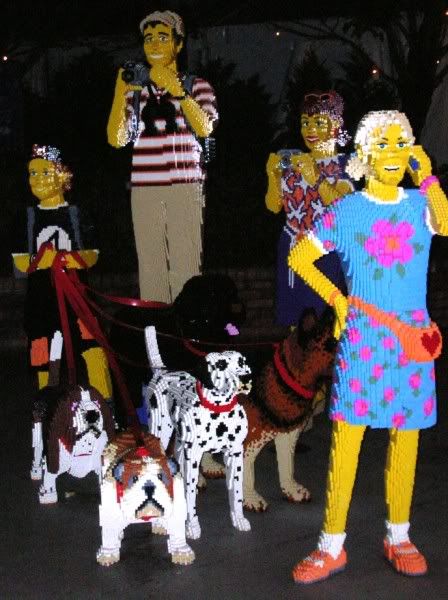 The next day we made our way to the Studios and MK. I met up with my old manager Jim, who I hadn't seen in like two years.
Since it was sort of rainy that morning we used our ponchos.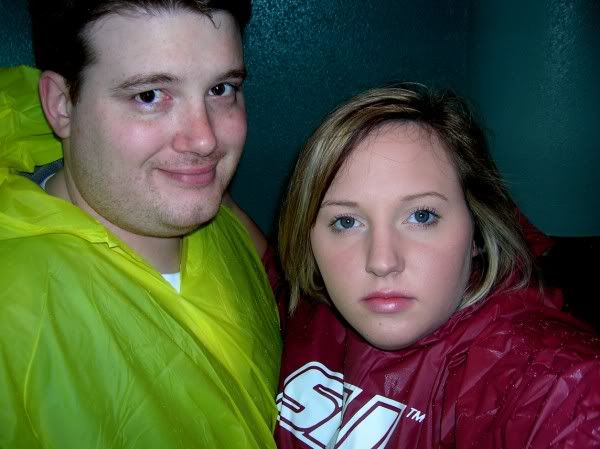 We made it to adventureland later.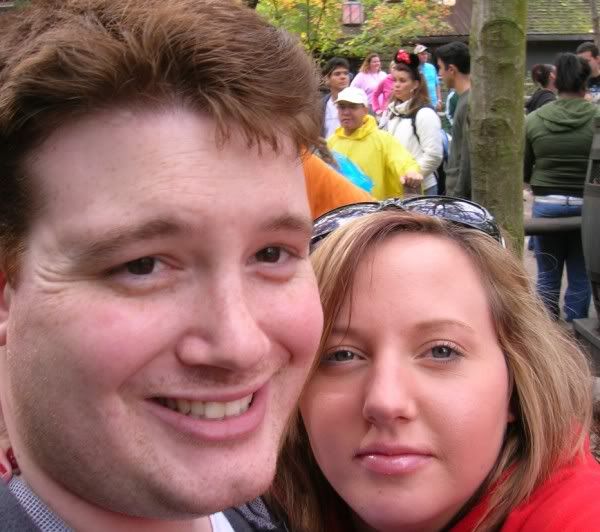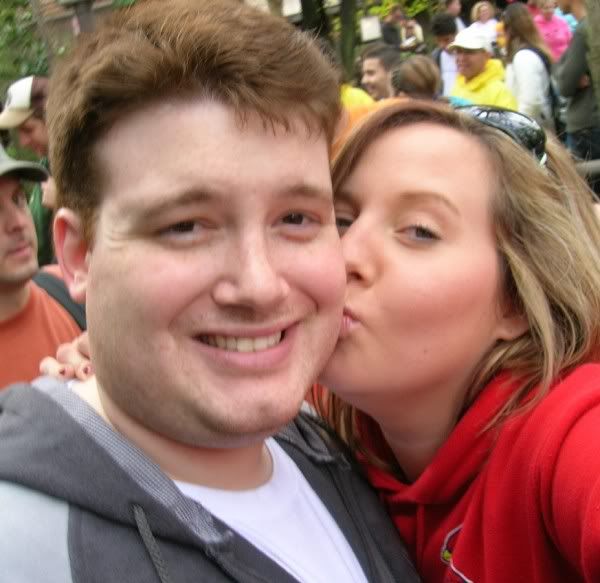 The next day was EPCOT.



We did Mission Space where I found out (when I handed the guy my rider switch pass that I have had since the end of my college program) that rider switch passes are obsolete, but he still let Nick and I stay in the fastpass lane. He told me that he sold some old rider switch passes for like $100 each.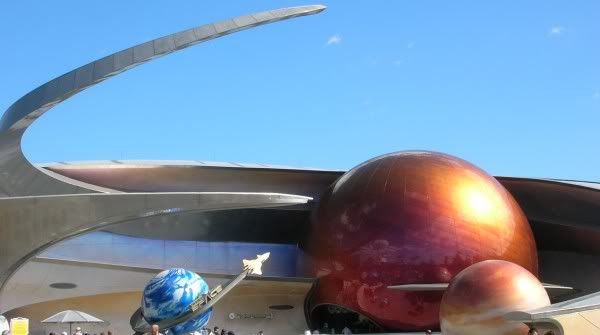 Nick saluted Lieutenant Dan.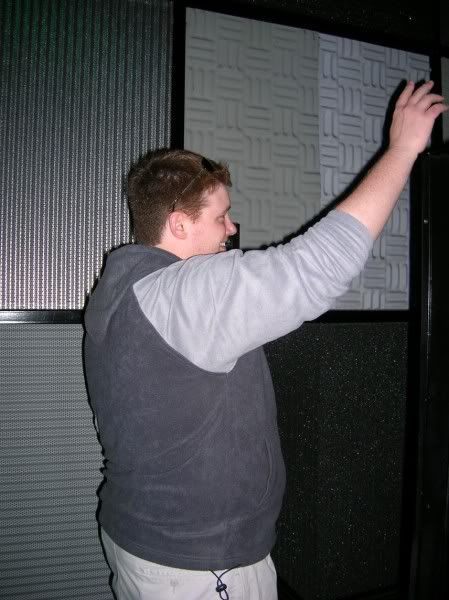 I was let down to see that one of my favorite rides, Test Track, was out of comission that day, so we moved on. Then I found a new thing at EPCOT, the Character Connection..... (not that I look great in any of these)
Mickey


Pluto (great job I did closing my eyes)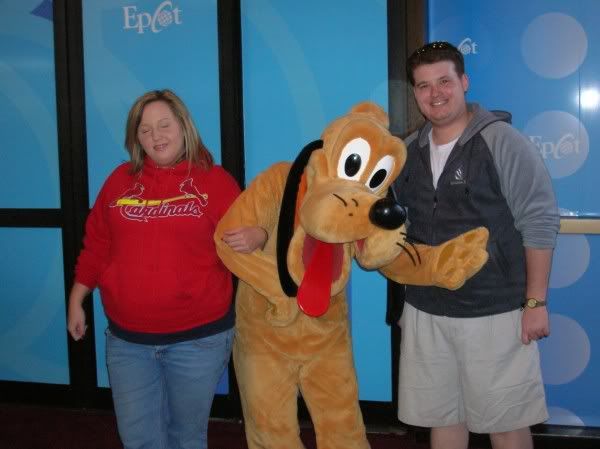 Minnie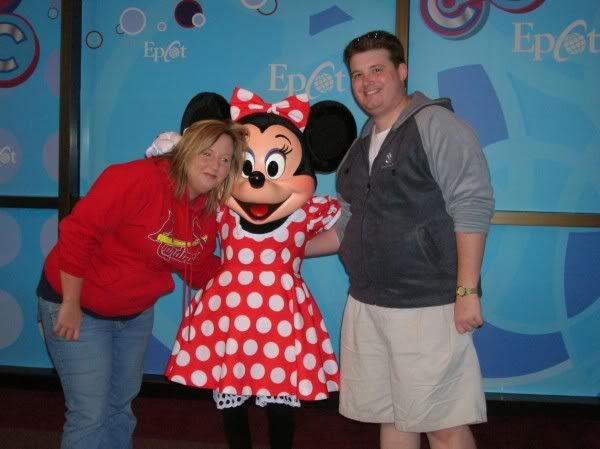 Chip and Dale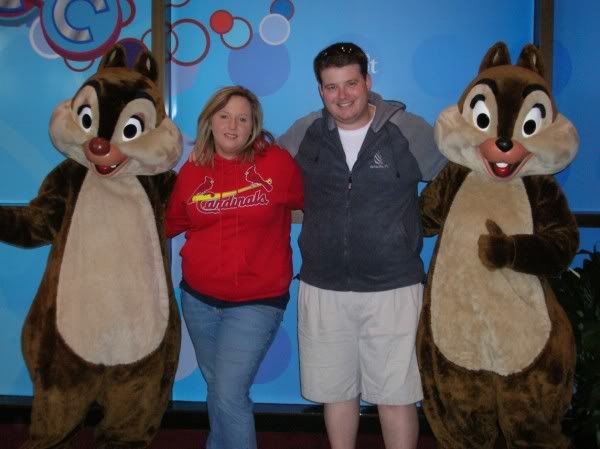 Donald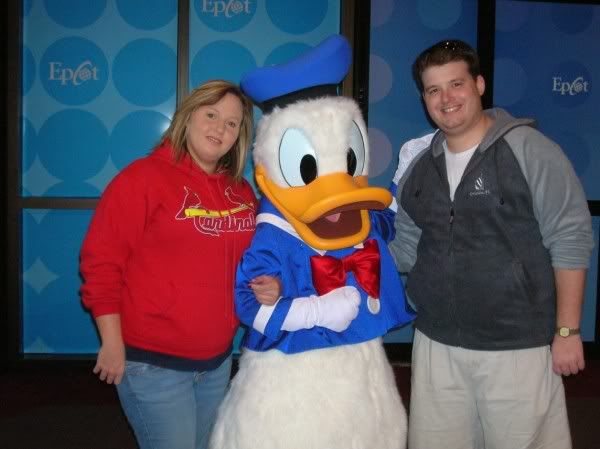 Cinderella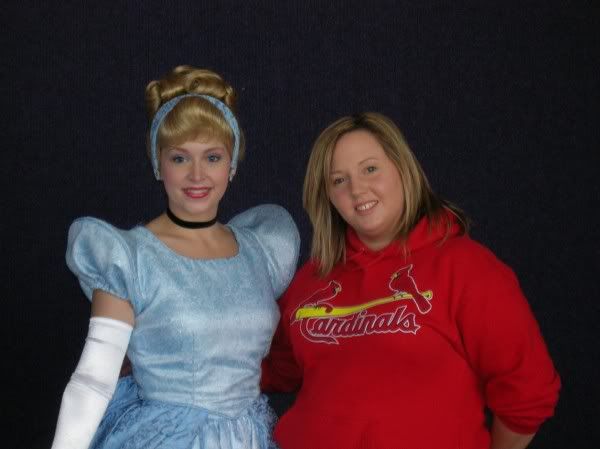 ...sad thing is, I got a Photopass card and just looked up the pictures on there, and they are worse than the ones on my camera.... that seems to happen EVERY time with photopass... they really need to get some people who can take pictures (as in pose people, and let them know they are going to take the picture, so you are looking at the camera. They are always in too much of a rush and the photos look like crap.) there.

The Living Seas
I saw a Manatee.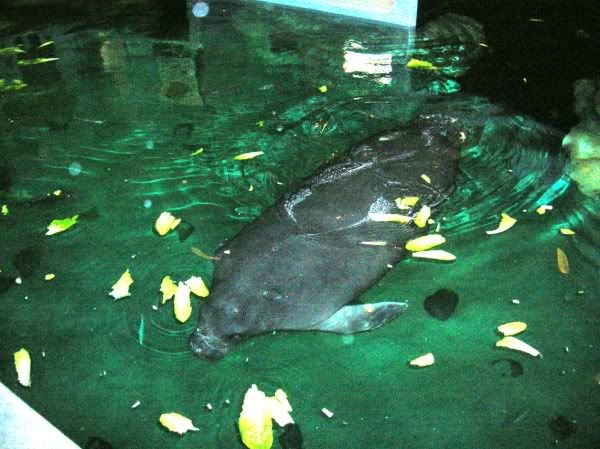 We then made it to the World Showcase and I snapped a bunch of picutres of the model trains to show Nick's step-dad (who is a model train enthusiast).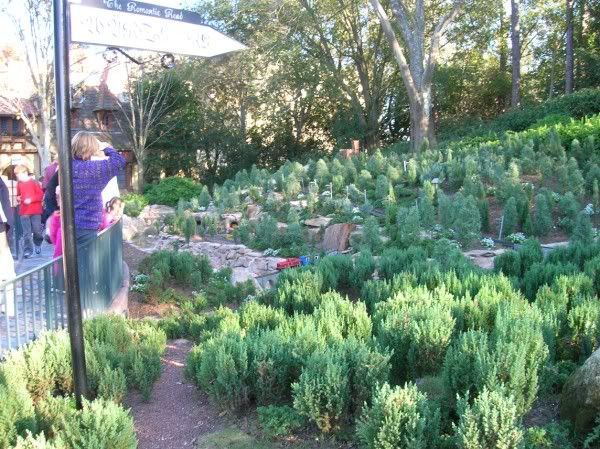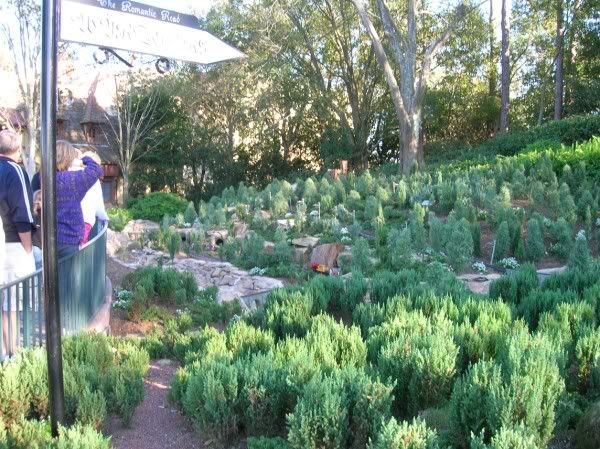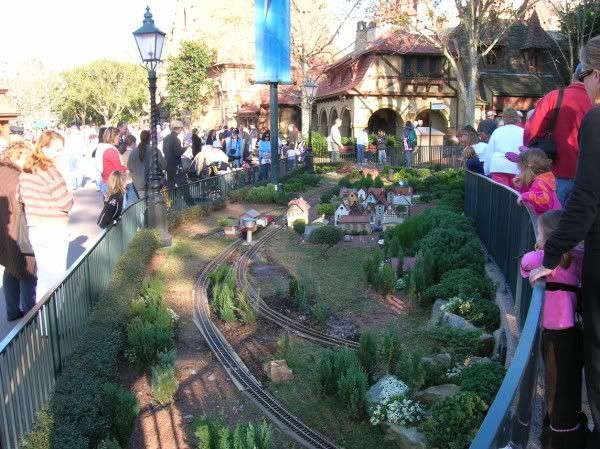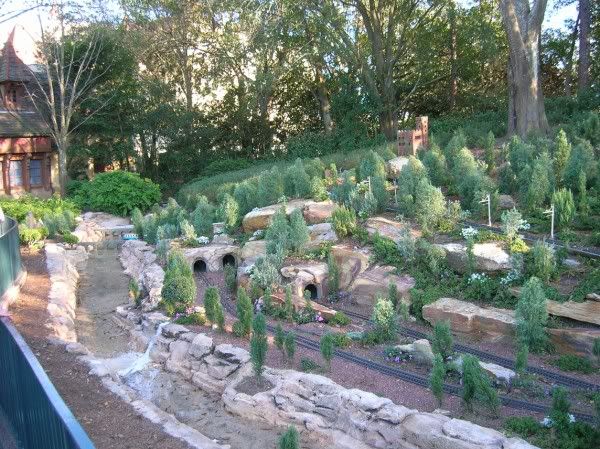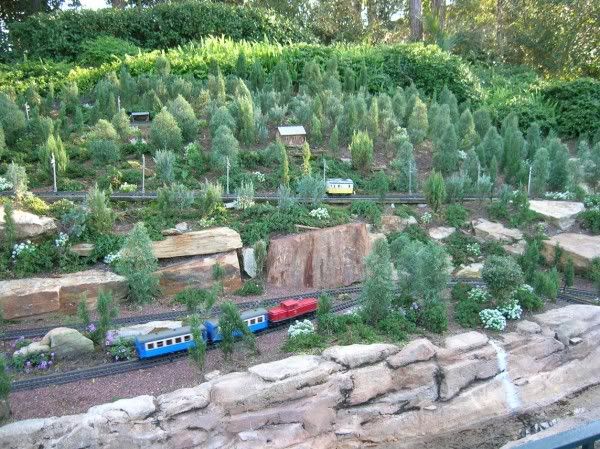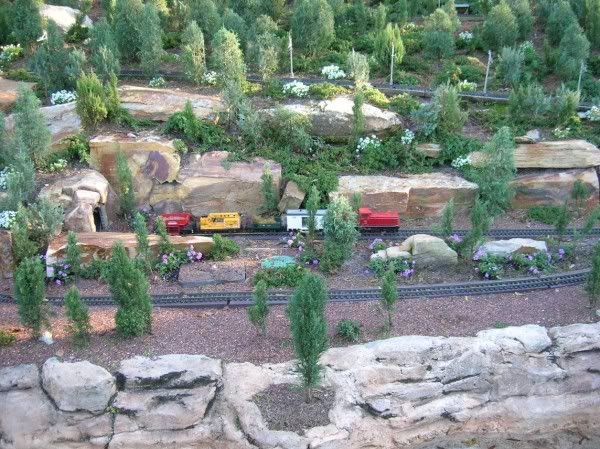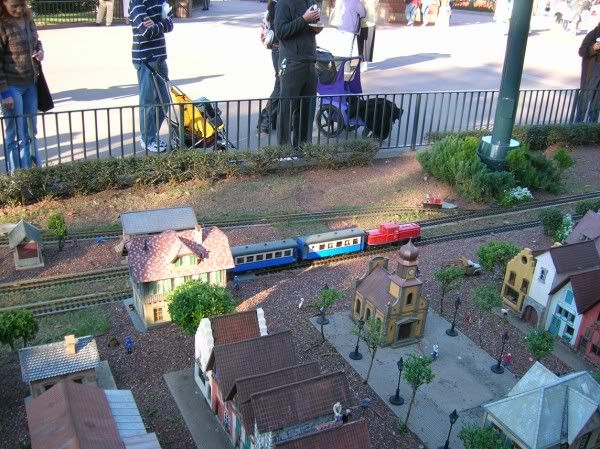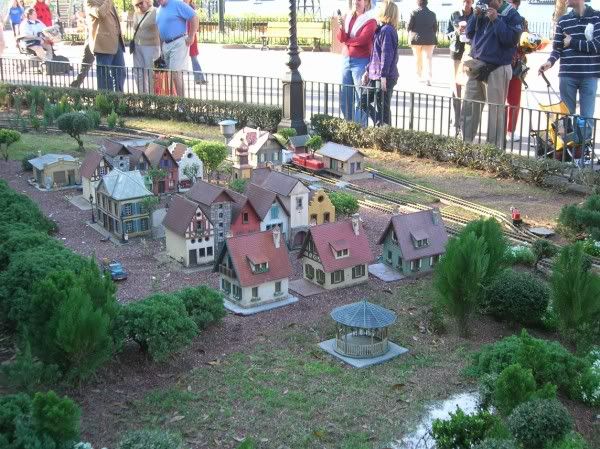 There was a stupid mom that was trying to get her kids to climb over the railing so she could take a picture of them with the trains (you might be able to see the pack of kids in these pictures). Moron.

Nick and I then waited in the cold for illuminations... and I propped up my foot for 2 hours. I had gone to first aid prior to that since I felt that pain in my foot worsen. It had began to pop and snap. So they gave me an ice pack, told Nick to feed me, and told me to put my foot up. They told me if it didn't feel better by the next day to immediately see a doctor. Well, since we left Florida the next day, and I am still in pain, I have a doctor's appointment Thurday to see what the hell I did to my foot.

I always buy Christmas ornaments from Disney (at Days of Christmas and Germany at EPCOT) when I go.
Here is the loot:
From Days of Christmas I got a Valentine's Day Ornament with Nick and my names on it.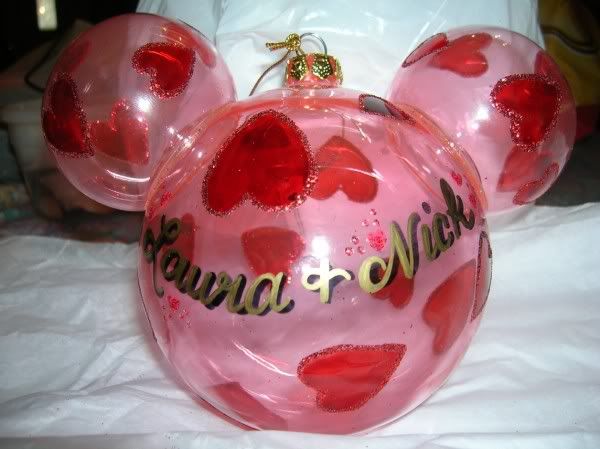 and from Germany I got this handblown ornament.